"RUN WITH GRACE" BRACELETS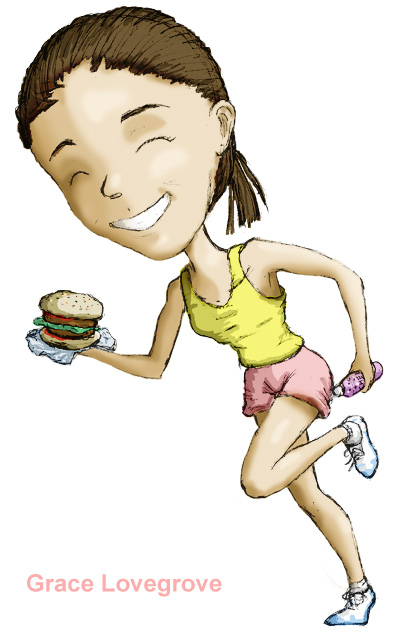 Cartoon by Jason Berry
Proceeds go towards the Grace Lovegrove Scholarship funds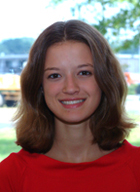 On January 12, 2005, the Virginia high school and college running community lost a fellow soul in Christopher Newport University freshmen Grace Lovegrove. Lovegrove, a 2004 graduate of Patrick Henry High School in Roanoke, Virginia, went into cardiac arrest while on a run with her fellow teammates at CNU two days earlier.
Two scholarships were created to honor her life with one established at Patrick Henry High School as well as one at Christopher Newport University. Teammates of Grace at Christopher Newport University came up with a way to forever honor Grace as well as to help raise funds for her scholarship by selling wrist bands similar to the popular Lance Armstrong "LiveStrong" yellow-colored bracelets, but instead in Grace's favorite color of blue with the text "Run With Grace". The bracelets will cost $3 each. There will be no shipping or handling charges. Every penny will go directly to the scholarship at CNU.
If you would like to purchase the bracelets, please download and fill out the order form linked below. Mail your order form as well as money or check to Keith Maurer at 306 46th Street, Virginia Beach, VA 23451. Please make checks payable to CNUEF. The initial quantity ordered was 500 - so they will be going our on a first come - first served basis. Over 1/3 of the original 500 have already been sent out.
ORDER FORM
---
RELATED ARTICLES:

Life After Death by Aaron McFarling - The Roanoke Times
In Memorium - Grace Lovegrove - 1986 - 2005 by CNU Press Release
Remembering Grace Lovegrove by Brandon Miles
---
Remembrances of Grace
The Grace M. Lovegrove Scholarship Fund:
Sponsored by The Center for the Humanities, Patrick Henry High School.
Award $500 minimum annually to a senior student-athlete at Patrick Henry.
Grace Lovegrove Memorial Scholarship:

Patrick Henry High School
2102 Grandin Road S.W.
Roanoke, VA 24015

---
Grace Meredyth Lovegrove Scholarship:
Sponsored by Christopher Newport University and the Lovegrove family. Priority will be given to Patrick Henry students interested in Christopher Newport. Candidates from the Roanoke Valley will get second priority.
Award Annual beginning in 2006, based on a percentage of the total contributions, which are expected to reach $25,000.
CNU Advancement Office
Attn: Grace Meredyth Lovegrove Scholarship
Christopher Newport University
1 University Place
Newport News, VA 23606