All photos taken by John Herzog. Complete photo gallery to the VHSL State Meet from John Herzog can be found at http://imageevent.com/zogster/2005xcchampionshipsgreatmeadows.
THE PLAINS, VA -- Modifications to the state course at Great Meadows due to construction and ideal racing weather conditions led to a slew of fast times never previously seen before at the VHSL State Meet since the meet has been hosted at Great Meatdows venue for the past 11 years. 89 girls under 20 minutes and 110 boys under 17 minutes summed up a day with unusually fast times for a Virginia state meet. Not unusual for a state meet was the many pre-meet favorites who were taken down by underdogs.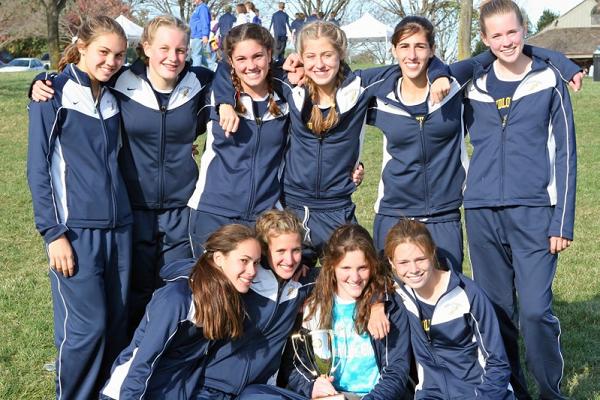 Midlothian girls (63 pts) simply destroy NTN southeast #4 ranked Oakton (115 pts) for the AAA girls\' state team title. A NTN berth would be well deserved for the Lady Trojans (19:09 team average) after such a dominating performance with four runners hovering in and out of All-State honors with M.C. Miller (11th, 18:52.33), Paige Johnston (14th, 18:56.08), Erin Stehle (16th, 19:04.06), and Samantha Dow (18th, 19:13.86). Anne Tenser (40th, 19:41.45) ran a solid fifth for Midlothian.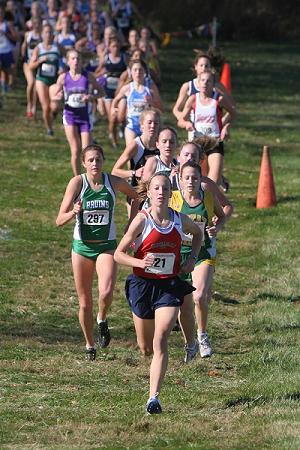 Rachel Rose runs the second fastest time of the day to win the AAA girls\' race in 17:57.77.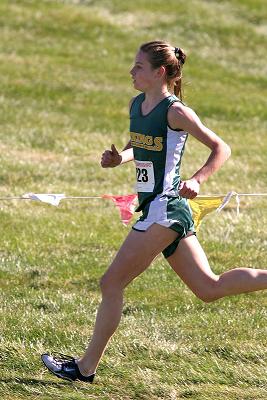 The fastest time of the day belonged to Northside\'s Catherine White as she defends her AA state crown in 17:48.66.
AA runner-up Becky Stewart (18:32.38) leads her Brentsville squad (19:19 team average) to their first AA state crown by a 25 point margin over Blacksburg.
Craig County senior Lori Crotts surprised everyone in winning the girls\' Group A race over her Region C rival Kelly Clark of Glenvar (2nd, 18:55.11) as she did it in convincing fashion with a time of 18:15.45.
No shocker in the girls\' team scores for Group A as Clarke County won by a 63 point margin.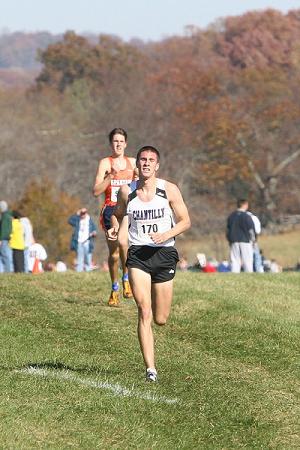 The Group AAA boys race sees a crazy finish with Chantilly senior Brad Siragusa (15:21.64) finally come up big in his final state meet as he outkicks favored junior Mike Spooner of West Springfield (15:25.26) for the win.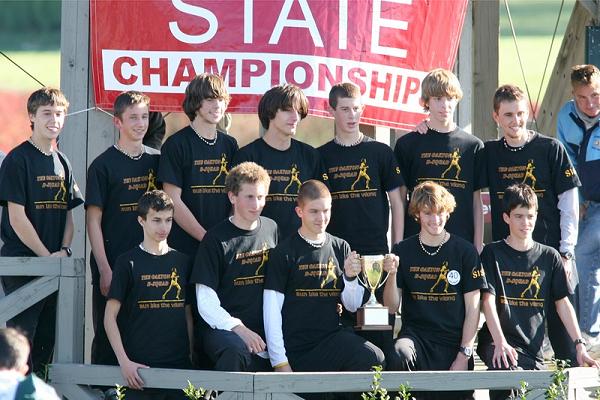 The team battle was pretty wild as well as a mere four points seperated the top three teams in state champion Oakton (95 pts), state runner-up Thomas Jefferson (16:20 average, 98 pts), and state third-place finisher Midlothian (99 pts).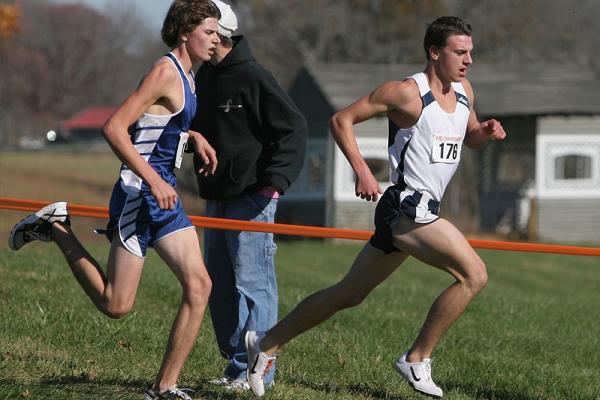 Abingdon sophomore Griff Graves (15:51.34) got the last laugh on Christiansburg senior John Horst (16:01.40) in winning the Group AA individual state crown, while the Brentsville boys (16:24 team average) had a dominating team showing with 63 points putting them well-ahead of runner-up Western Albemarle.
The Clarke County boys certainly showed they belong ranked among the top teams in Group AA and AAA with a dual meet-like score of 20 points to win the Group A state title with nearly 7 all-state individuals with their top 7 all in the top 17 places. Clarke County junior Simon Biddle-Snead successfully defending his title in 16:09.19, while senior teammate Michael Leonard was the race runner-up in 16:29.75.