Thomas Jefferson senior Arthur Vandenesse winning the second fastest 1000 meter heat in a time of 2:41.17 as he placed 5th overall.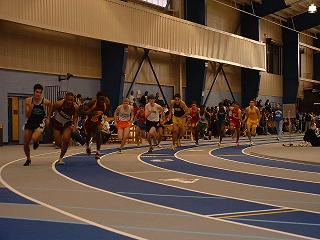 The start of the boys' 1000 meter run seeded section.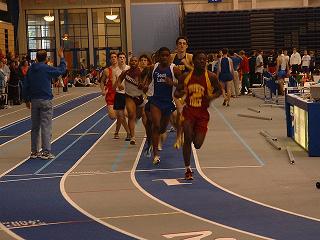 Lap 1, Warwick's Tona Amatu leads the field with South Lakes senior Richard Smith right on his shoulder.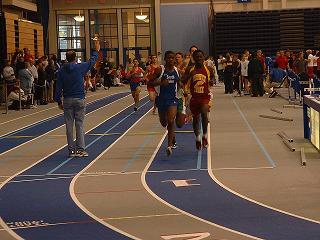 Lap 2, Amatu and Smith are running neck and neck with the pack right on their tails.

Lap 3, Smith has taken over the lead as J.D. Ridgeway of Maggie Walker has moved into second place.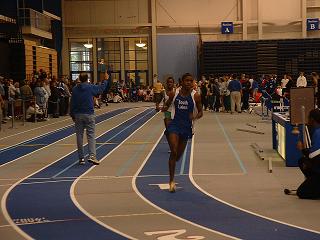 Lap 4, Smith heads into the bell lap onto victory with his time of 2:30.37, a nation's best.
The finish of Smith's race on video clip.