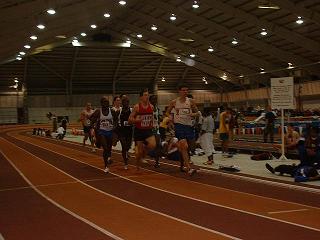 First lap, West Springfield's Jason Havinga is the early leader.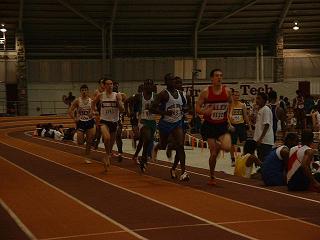 Second lap, Salem's Josh Wrigley and Fork Union's Kippy Keino front the pack.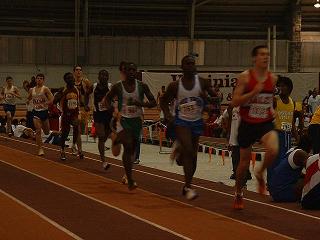 Third lap, Wrigley leads with Keino following as race favorites Alex Tatu of Thomas Dale and Richard Smith of South Lakes methodically tuck in behind the leaders (out of view in picture) as they wait to make their moves.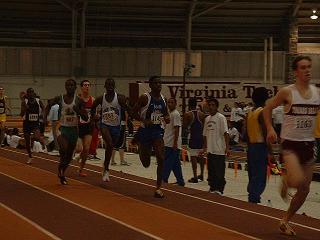 With 400 left, Tatu makes a huge surge ahead of the pack to try and distance himself from a Smith kick who has now moved into 2nd.
Video clip of 1000 last lap
- Last lap of Richard Smith and Alex Tatu's thrilling last lap in the 1000, where Richard Smith (2:28.18) and Alex Tatu (2:28.88) ran the two fastest times in the nation.

In the second heat of the 1000, Thomas Jefferson's Arthur Vandenesse leads right from the start. Maggie Walker's Alex Tuck is in second.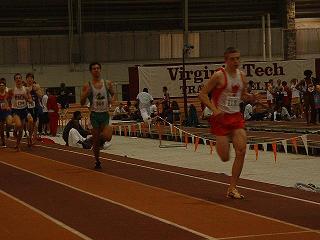 Lap 2, positions stay the same with Vandenessee leading and Tuck in second.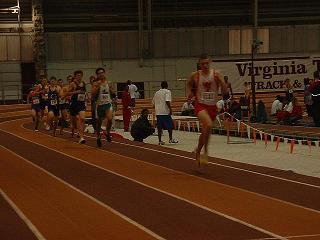 Lap 3, Vandenessee is still in the lead, but Tuck is fading as Midlothian's Anthony D'Amato begans to move up to take second.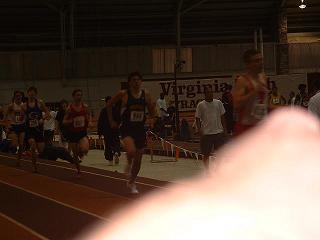 Last lap, D'Amato begins to gain ground on Vandenessee, but it is too late as Vandenesse takes the win.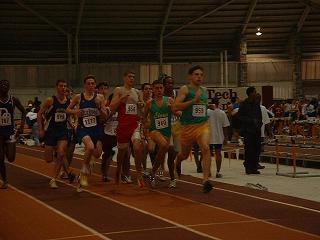 Third heat of the 1000, Louisa dominates from the start with Steve Carlson and Daniel Kane.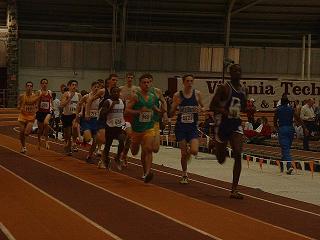 Second lap, Deep Creek runner takes the lead.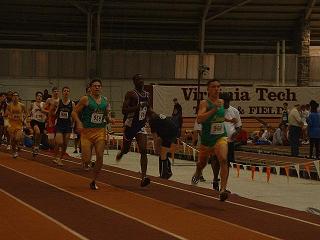 Third lap, Louisa boys regain the lead.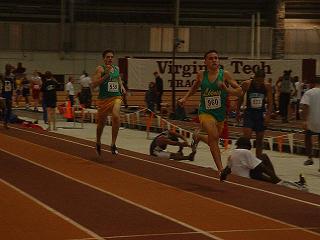 Fourth lap, Kane leads with teammate Carlson following.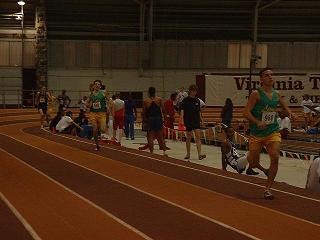 Fifth and final lap, Kane and Carlson have a large lead on the field.