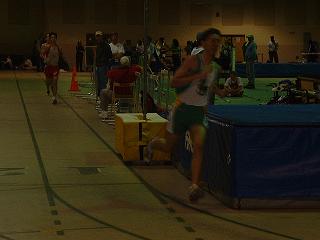 Maggie Walker's Daniel Howard leads from the start in the Metro Invitational division of the boys' 1600 meter run.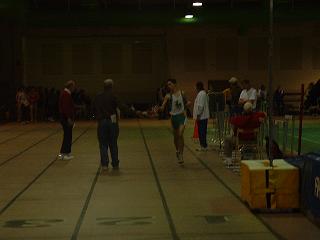 Howard wins in 4:44.06.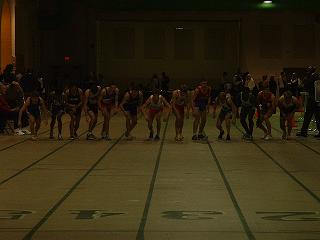 The start of the Virgina Invitational division boys' 1600 meter run.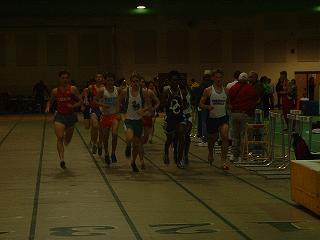 The first lap goes out quick with front pack going three lane wide.

Second lap, Douglas Freeman senior Graham Kearney leads with Mills Godwin senior Matt Wolak hanging off of his shoulder.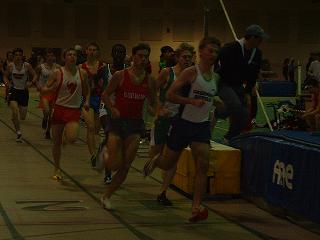 Third lap, Kearney continues to lead with Wolak following along with Maggie Walker senior John Piersol tucked in behind Kearney.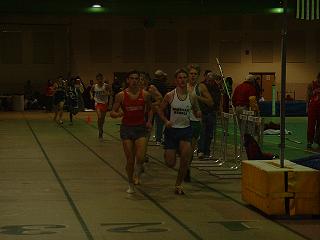 Lap 4, Kearney begins to relinquish the lead to Wolak.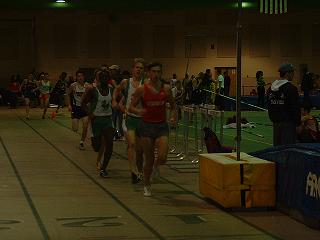 Lap 5, Wolak takes over the lead for good with the Maggie Walker duo of Piersol and J.D. Ridgeway a step behind him.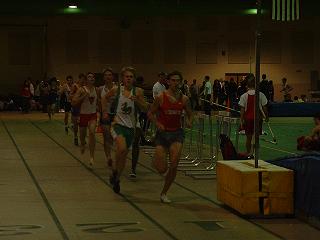 Lap 6, Piersol tries to make a move to challenge Wolak.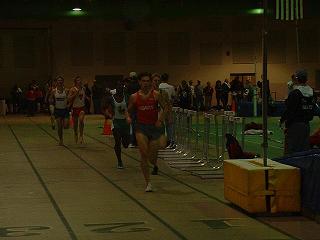 Lap 7, Wolak has held off Piersol's surge and continues to lead.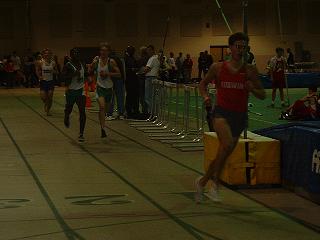 Lap 8, Wolak begins to open it up on the Maggie Walker tandem.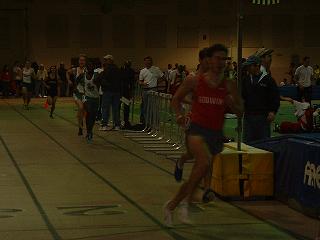 Lap 9, Wolak continues to open up his lead, while Ridgeway has taken over second from teammate Piersol.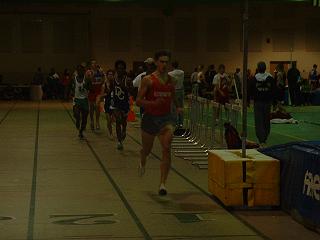 Entering the bell lap, Ridgeway has maintained his distance with Wolak, but Wolak kicks it in hard for the bell lap to a sensational time of 4:28.58.

The start of the Metro Invitational division girls' 1600 meter race.FONT>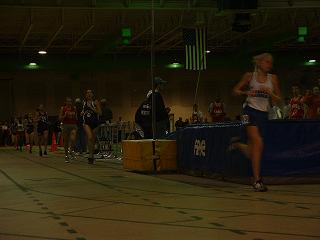 Race winner Julia Siegel of Douglas Freeman is way ahead of the competition as she runs to a time of 5:32.68.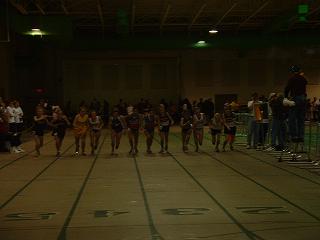 The start of the girls' 1600 race in Virginia Invitational division.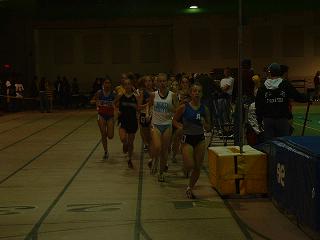 Lap 1, Atlee senior Tiffany Cross leads with 5:03 miler Kristyn Shiring of North Stafford in second.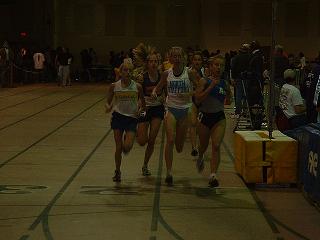 Lap 2 is a traffic jam with Cross, Shiring, Norfolk Academy's Ginna Ellis, and St. Catherine's Katie Doswell all fighting for the lead.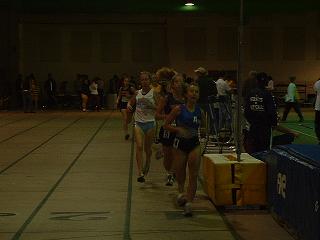 Lap 3, Cross takes back the lead with Ellis and Shiring close behind.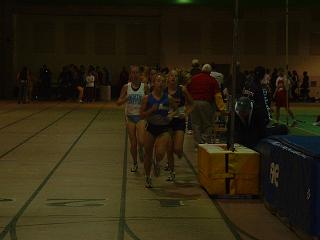 Lap 4, Cross continues to lead, but Ellis and Shiring are ready to pounce.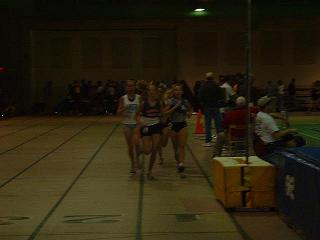 Lap 5, Shiring and Ellis begin to pass Cross.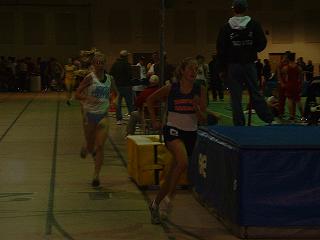 Lap 6, Ellis tries to gap the field and Shiring.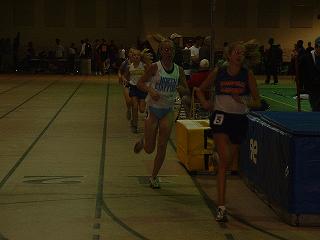 Lap 7, Ellis is unable to Shiring as she lurks close behind.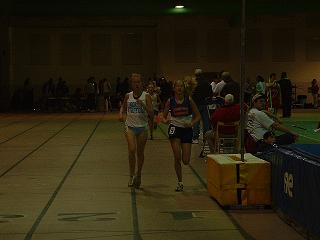 Lap 8, Shiring makes a move to pass Ellis.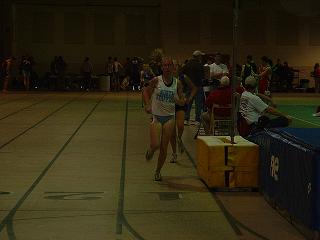 Lap 9, Shiring starts to open a lead as she gets ready for her kick.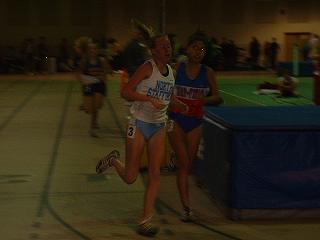 It's all Shiring as she enters the bell lap as she wins in a time of 5:26.41.